"Assorted wires, connectors, and other electrical parts."
―Description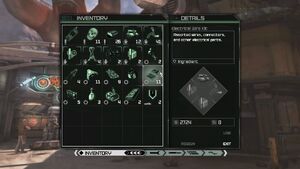 Electrical Wire Kit is an ingredient used to create engineering items in RAGE. It can be found throughout the Wasteland, either as loot present in different locations or a quest reward, and looted from fallen enemies and Authority drones smashed during Vehicle Jumps. It can also be bought from vendors.
Schematics
Edit
Other use
Edit
Ad blocker interference detected!
Wikia is a free-to-use site that makes money from advertising. We have a modified experience for viewers using ad blockers

Wikia is not accessible if you've made further modifications. Remove the custom ad blocker rule(s) and the page will load as expected.